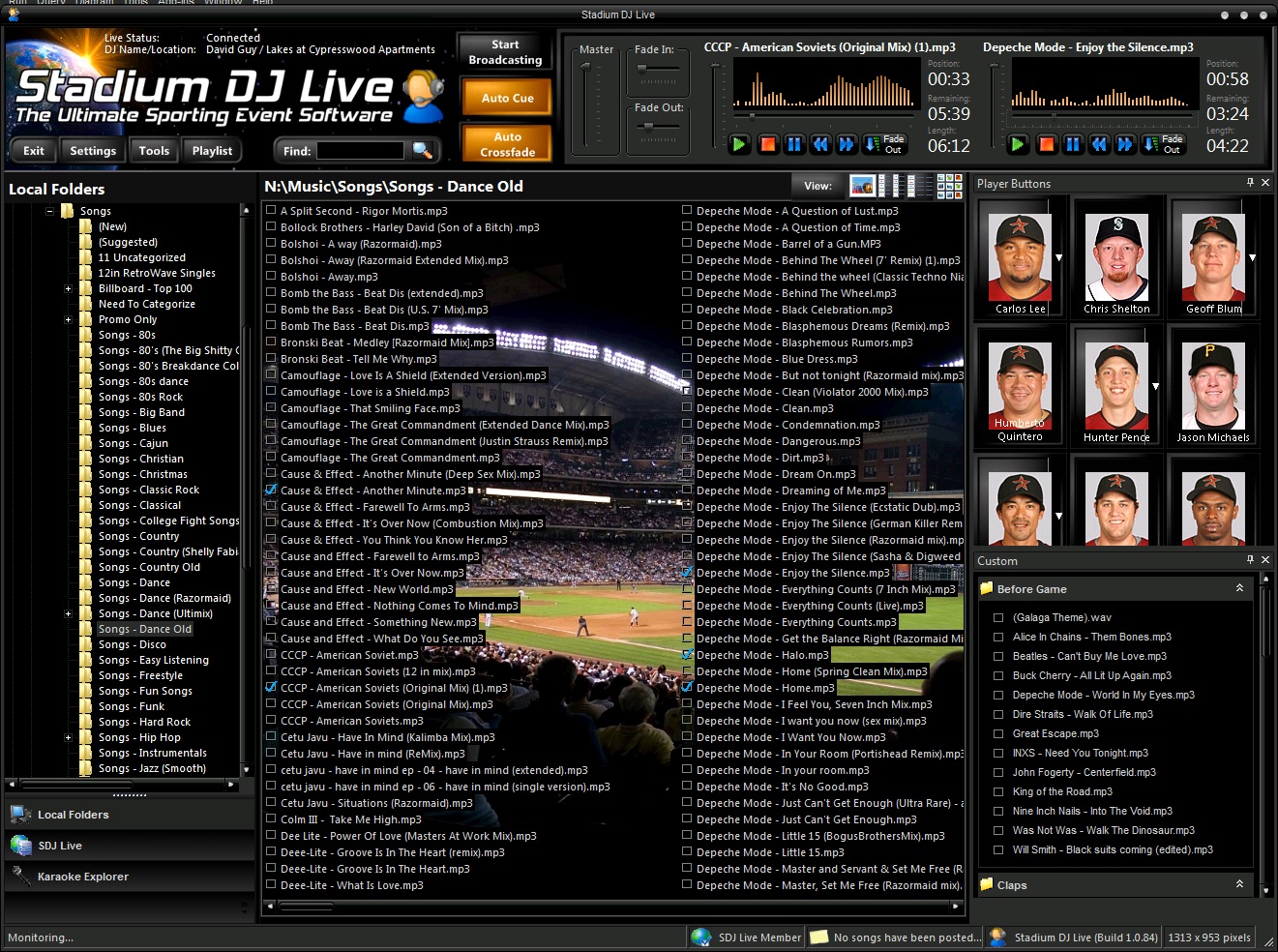 Stadium DJ Live Downloads
Stadium DJ Live Beta Version
Click here to download the beta version of Stadium DJ Live.
Note: the application has full functionality, but will only run for 20 minutes. In order to use the Live functionality you must be a current Stadium DJ Customer and enter your login information in the Stadium DJ Live section of the settings.
Background and Player Button Graphics
To use any of the graphics below, right-click on the links and save them into your profile folder with the same file names.
Copyright 2022 Stadium DJ
16226 Tahoe Ave, Houston, TX 77040
Phone: 832.890.3113