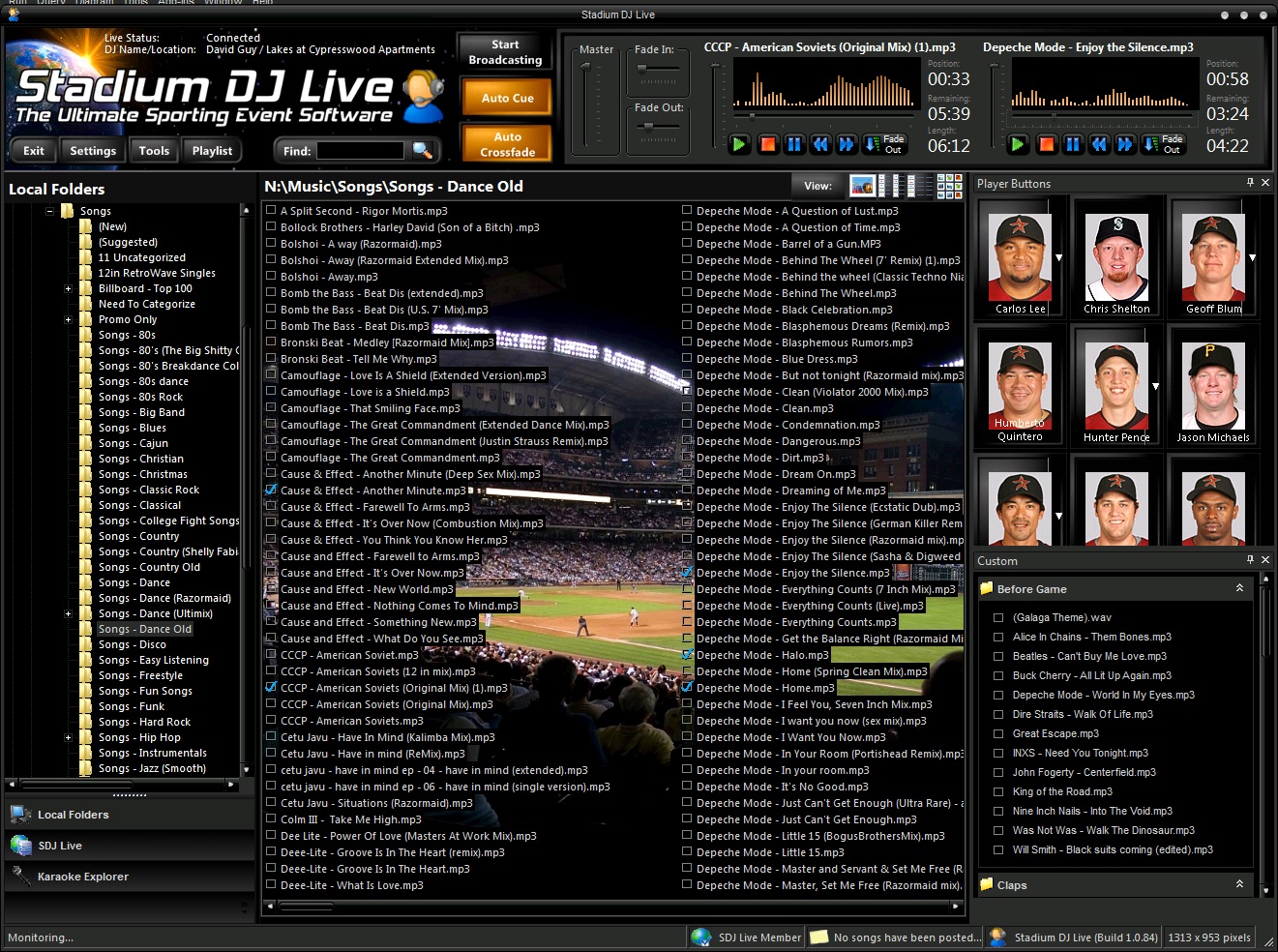 Welcome to StadiumDJ.com
Stadium DJ Live
- The new version of Stadium DJ is ready to download.
Click here to be taken to the download section
. There have not been any major changes in the program except for the interface and new Song Logging option which will save every song you play to a log file so that you can keep track of songs used during game operations. The song logging option can be turned on or off while in use.
The button mode has been updated so that your folders will be listed as buttons on the bottom of the screen to make it easier to browse through your categories. I have also added a new themes option so that you can customize you interface however you want.
Click here to preview or download available themes
.
Thank you for visiting StadiumDJ.com, the leader in Sound Playback software for Sporting Event DJ's, Radio Announcers, Broadcasters, Mobile DJ's.
Copyright 2022 Stadium DJ
16226 Tahoe Ave, Houston, TX 77040
Phone: 832.890.3113